Arsenal Foundation Raises Over £200k In Night To Inspire Event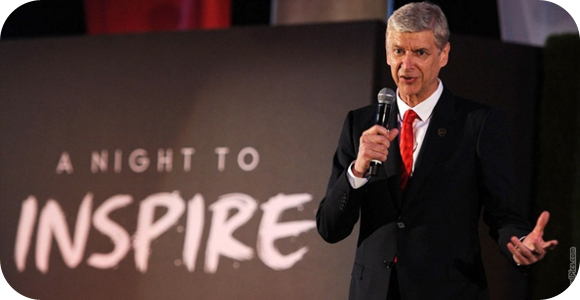 Every year the Arsenal Foundation hosts the Night to Inspire event, where the coaches and players attend, and help raise money to support projects that help young people fulfil their potential. On Thursday evening, as the first-team squad was there, they managed to raise over £200,000.
This is amazing news for the Foundation, which strives to better people's lives. During the event, they recognize young people that have benefited from their support and have greatly improved their lives and the lives of people around them. One fine example is Victor, a lifelong Arsenal fan.
Victor arrived in 2010 from Sierra Leone as a refugee, whom was helped by Freedom From Torture, a charity that is backed by Arsenal. He was able to recover from his past by getting involved with football sessions and English classes. This is just one of thousands of examples of where the foundation was able to make a difference in a persons life.
For those that want more information on this amazing charity, click here. There are always many ways of helping.