Arsenal Made Right Choice With Calum Chambers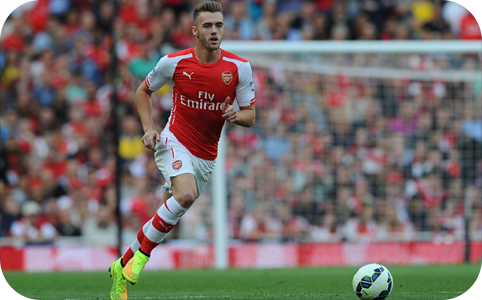 It looked like a big gamble for Arsenal as they paid £16 million to get a hold of Calum Chambers from his previous team, Southampton last season. Chambers played mainly as a right-back, which seemed confusing as the Gunners already have Mathieu Debuchy, Carl Jenkinson and Hector Bellerin.
However, it did not faze Arsene Wenger, as he already has a vision of what to do with Chambers. He is still a young player, and has played in different positions including right-back and full-back, making it big playing as a central-midfielder.
As soon as he arrived at the Club, he started practicing in a totally different role, that of a defender. He played against Machester City as central defender, where he performed much better than anyone would have expected.
Seems like Chambers, with his midfielding experience, could be amazing at defense. He still has a lot to learn, but as he is no longer competing with others for the midfield position, this could open up many more doors. As said before, he is still young, and has a lot of talent and skill, which will be useful while learning his new position.