Arsenal Set To Lose Julian Draxler To Manchester City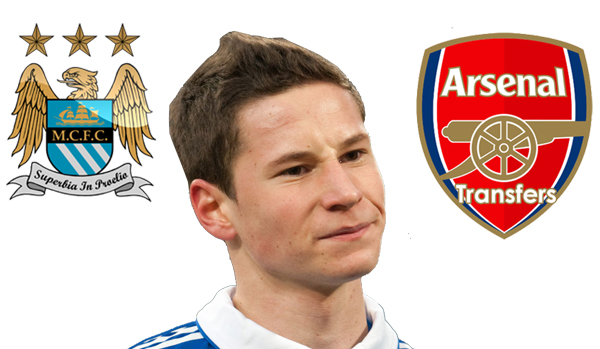 Arsenal has targeted Julian Draxler for a while, however, they are not the only ones interested in signing the player. Man City boss Manuel Pellegrini is set on taking the midfielder away from Arsenal.
Draxler seems to favour moving to the Premier League, where his talent and skills would be a great fit for any team. Unfortunately he has had an injury-hit season after being part of the World Cup winning team, Germany. Regardless, Pellegrini has made a £25m bid for Draxler, and possibly taking him away from Arsenal.
This move would take yet another player away from Arsenal, as they have also targeted Winston Reid as he plans to leave West Ham at the end of the season. There are plenty of other great footballers that are available to get signed, and seeing how Arsenal has planned on signing "the new" Messi and Pogba, missing Draxler may not hurt them.