Arsenal Transfer Rumors After Close Win Against Leicester City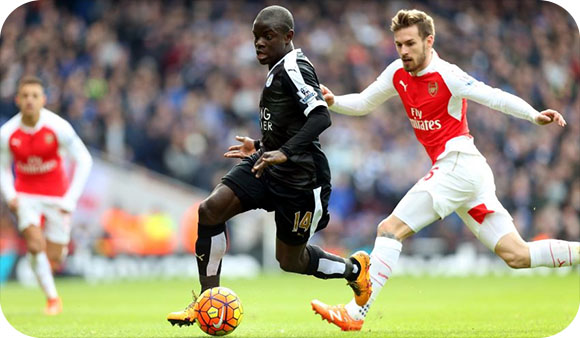 As the season progresses and Arsenal is currently in third place in the Premier League, but are still struggling to get good fielders onto the team. This is why Coach Arsene Wenger is making his rounds and looking at potential players to transfer over to their roster. As seen in the match against Leicester City, there are several gaps that need to be addressed. Even though Mesut Ozil is still one of the leading scorers on the team, he hasn't been at his best; could give the chance for other players to step up and score.
A player that the Gunners have been keeping their eye on is N'Golo Kante. Kante played an amazing game against them on Sunday, despite losing 2-1, he was the player that certainly stood out the most. The best thing is that he is a midfielder, and that is one position that Wenger is in the market for. Regrettably, Tomas Rosicky looks to be on the way out of the team, or even retire completely, and will be wanting to replace him with some good talent, the same that Kante proved he had. Wenger has known about Kante since he was 10 years old, stating,
"Kante is a huge force in their team. Of course I know him. One of my best friends in life knows him since he was 10 years old, and he spoke to me about him. We went to watch him and we saw he had quality, but I didn't know he would come so quickly to England."
It could be a pricey transfer, even though Kante went to Leicester for just £6.75 million, but the bad news is that the contract goes until 2019. This means that if Wenger wants him, he will have to pay at least three times that much to acquire him. This deal would work both ways, as it would give Kante the opportunity to play for a high profile club, as well as participate more in the Champions League. Scouts are still vetting to see if Kante is right for the team, but it is certain that Arsenal is interested.