Arsenal Doesn't Have Unlimited Funds Says Arsene Wenger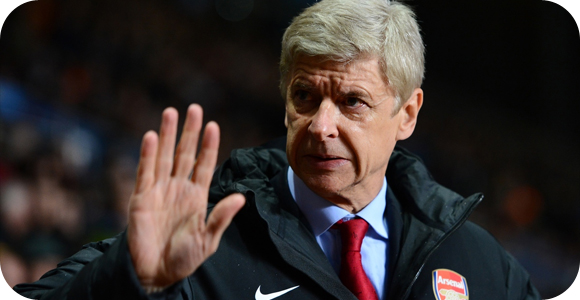 Contrary what most would believe, Arsenal F.C. does not have unlimited funds to give Arsene Wenger the power to buy "almost any player". This rumor was started by Club director Lord Harris, where he stated that Wenger had enough financial backing to break the club's transfer record.
Wenger, on the other hand, stated "He's gone a bit overboard. It's not true." They had just recently purchased Petr Cech from Chelsea this summer, but this does not prove that they have enough money to get any player they wanted. Although, that would be an amazing thought, having any one of the best players in the world on the team.
It was suspected from the start to be true, seeing as after a period of financing the Emirates Stadium, money is now available, speculating there is £200m in the bank. This would be enough to buy any player, except for Lionel Messi and Cristiano Ronaldo, as they would break the bank.
Arsenal is on the rise, as they have recently won the FA cup in two consecutive years, 2014 and 2015. This proves that they could reinforce their team, but they have no real need of adding another super star to the roster. As Wenger put it, "We are in a situation where we are working hard if an opportunity comes up to do something."