Recently Added Players To Arsenals Roster Warming Up For Next Season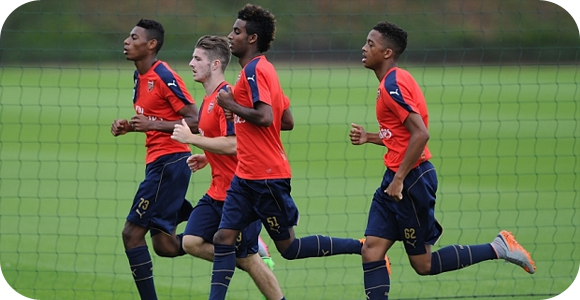 The signing and transfer of Petr Cech has been a big move for Arsenal, and he has already begun to train in the pre-season with the team. However, Cech is not the only new player that has been added to the roster that is looking to get some playing time, and they will try to earn their spot during the pre-season tour of Singapore.
Jeff Reine-Adelaide and Yassin Fortune were bought from the Lens academy for £3 million, and trying to break into the first-team is a big task for both to achieve. One player, Reine-Adelaide, actually has been given a great opportunity to prove his skill and ability on the field, as he was placed on the group going to Singapore on Monday.
Despite being 17, Reine-Adelaide is quite the coveted player. Arsenal got a great player, as he was also wanted by Newcastle United, Barcelona, and even rumors that Manchester United wanted him. He could play into Arsene Wenger's new strategy for the team, and could work out not only for the future, but in the present as well.
Arsenal has done a great job at trading players in and out of the club, as they move to strengthen their team and hopefully move on to win another FA cup next year.