Arsenal's Lukas Podolski Set To Transfer To Galatasaray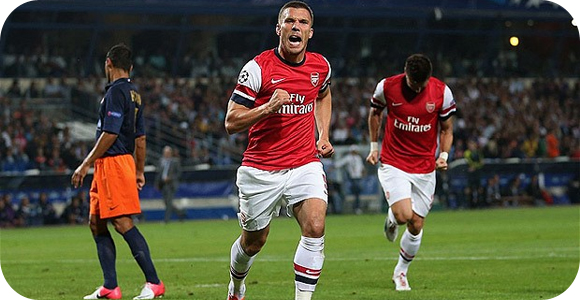 It would seem that Galatasaray has finally been able to get the player they have gone after four times already, Lukas Podolski. Arsenal has finally given their attacker the green light to get transferred, as there are many reasons why Podolski would be much better off with the Turkish team.
They had previously tried to get Podolski, but right when they thought they would get him, he decided to go with Arsenal for £11m in 2012. The main reason why both coaches and Podolski are anxious to get the trade finalized has to do with his playing time.
With many other front runners, he has been unable to be a regular starter, and as such, has seen less field time than he has wanted. Arsène Wenger has agreed to the transfer, as he was unable to guarantee him a starting position, and that would affect his playing time.
This is a good transfer, as Arsenal doesn't need Podolski, and will allow him to show his skill and talent on a different team, so it would be a win-win.