Arsenal Team Not Performing As They Should Be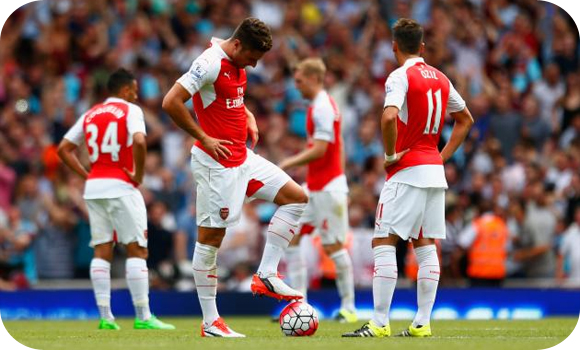 The Arsenal FC has started its season with lackluster performances during its few games, and it seems that this could continue on for the rest of the season, making it near impossible for the team to win the Premier League. Despite their past achievements, the team overall lacks something that most of the other great championship winners have in abundance: power, character and a winning urge.
If you look at past winners, you will find that they have these characteristics, like:
Liverpool teams of the 1970s and 80s
Manchester United sides of the 1990s and 2000s
Manchester City of Kompany, De Jong, Yaya Toure
Jose Mourinho's first Chelsea team of Frank Lampard, Michael Essien and Claude Makelele
Looking at the past 10 years can show that the Gunners have never had a squad that had those characteristics, and if they want to win, they will need to find a way to get them. One of the main excuses currently is that Arsene Wenger has been unable to find the "right" players to sign to the team, which would help improve the various weaknesses that it obviously has. However, we can't blame it all on non-existent players, especially when Arsenal already has a great line up with Ozil, Ramsey, Sanchez, Giroud and Coquelin.
Missing key players in key positions will certainly continue to hurt the club, and hopefully they are able to get them in time. Another way that they could improve over this poor start to this season would be to work with the existing players and see where their motivations lie, as they lack pace, power, height or strength. Fans would agree that their team needs to get their game on and play each game like if it were the finals, and perform exactly like a champion would; considering they won the FA Cup last season, you would think they would already have that mentality.