Ozil Believes Arsenal Will Do Better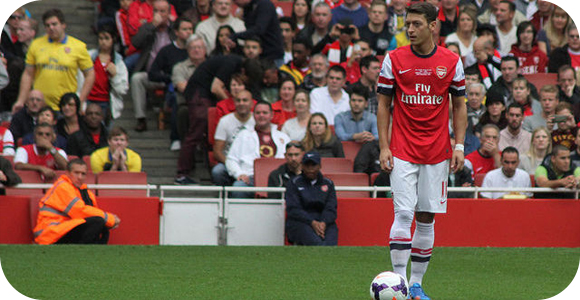 Arsenal has usually been a very strong team, but the past seems to be overshadowing the present and future, as the team has suffered important defeats that have kept them out of the 2014/15 competition, where they were knocked out by last-16 stage after losing to Monaco on away goals, and were beaten by Dinamo Zagreb in their Group F opener two weeks ago. One of the team's star players has a different take on the recent Champions League defeats.
These setbacks would usually frustrate most players and fans, but Mesut Ozil looks at it a different way. Ozil truly believes that the Gunners are actually improving despite these losses, and are becoming stronger. As Ozil said it himself,
"We're developing ourselves further as a team," he told Arsenal Player. "Defeats always rouse the team more and our aim this season is to go as far as possible, and if possible to win it, because we have the potential. But we are aware that there are a lot of teams in the tournament who are among the favourites and have a very good squad. In the Champions League, as in football, anything is possible and that's what we want to show this year. With a bit of luck, we can reach our target and that's what we want to do. We want to develop ourselves further. We have a very good team with lots of quality. Of course the first game didn't go well for us but we have a lot of matches in front of us that we want to do well."
History does not favor them, as no English side has reached the semi-finals of the competition since 2002, but Ozil believes that will change soon. With football, it can certainly go either way, and with the team learning from their defeats, they could prove to be tough competitors during this year's Champions League. With Arsenals recent victory of 5-2 over Leicester City, they are off to a good start.